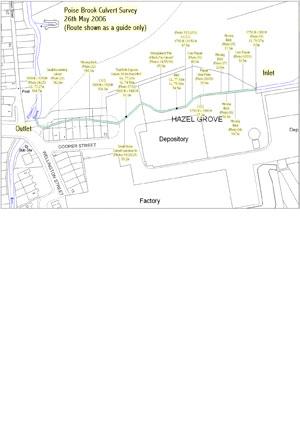 Culvert & Sewer Walkthrough Inspection
Our fully equipped & trained survey teams have successfully completed numerous culvert & sewer walkthrough inspection surveys.
Conditional reports along with digital photographs are produced for all walkthrough surveys.
Culvert routes are traced on the surface by means of electrolocation and then mapped out using GPS technology.
Information is directly downloaded into CAD for final presentation and report.