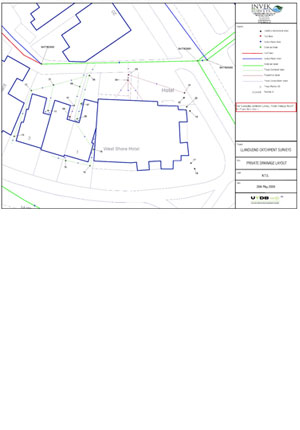 Private Drainage Surveys
We undertake private drainage surveys to determine the connectivity, pipe size, cover levels & invert levels of non public sewers.
These surveys consist of:
Identifying private manhole covers
Determining its function i.e. foul, surface or combined
Obtaining outgoing pipe sizes & depths
GPS to obtain cover levels & locations of each manhole cover
Dye testing, CCTV or electro location to determine the private sewers connectivity
The information obtained is then processed and the two documents are produced.
One document to illustrate the private sewer network and the other, a schedule, to provide the information on each private manhole surveyed.