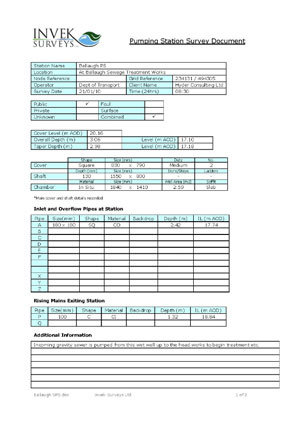 Pumping Station Surveys
At Invek we have a team specialising in surveying pumping stations and dealing with any additional client specific survey requests.
Our team is experienced and fully resourced to survey all configuration types, from basic single pump submersible stations right up to multiple well layouts.
Minimum survey details of all pumping stations include:
Cover sizes
Shaft sizes
Pipe sizes & depths
All chamber dimensions
Pump details, controls, pump information, pump operating levels & drop tests
Photographs
Any other additional information
Positions using GPS
Levels using GPS to generate invert levels etc
The information is processed and relevant documents are produced along with an internal layout drawing in CAD format & site location plan.